Stop comparing and start living!
How can we help you improve your body image or stop comparing?
Whether you're fighting the scale and mirror or stuck in a battle with an eating disorder, the Compared to Who? blog library contains 500+ articles to encourage and equip you to find body image and food freedom through the Gospel!
Click to access a specific category of articles, search the blog or scroll down for the most recent posts!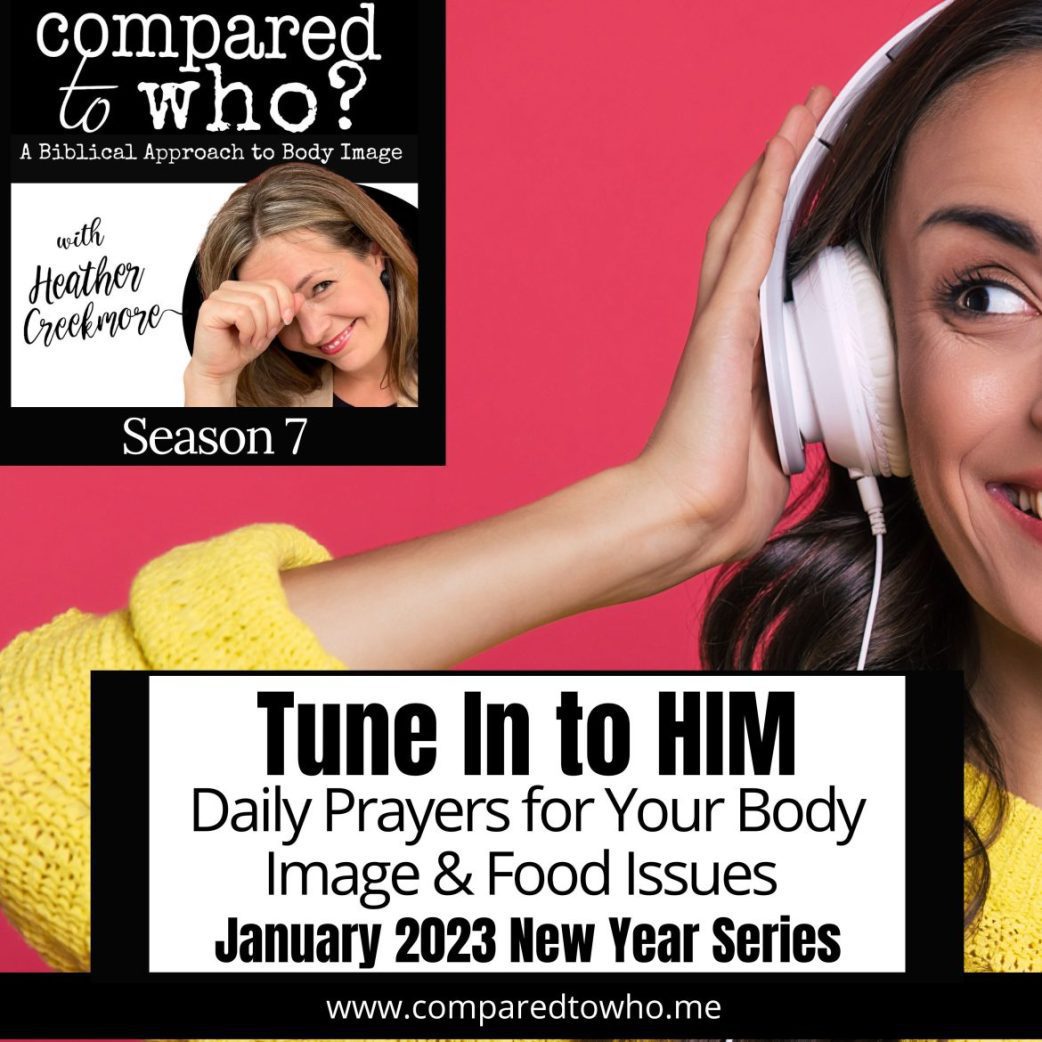 This month we'll be spending every weekday praying for issues related to body image and comparison issues. January is the time when everything and everyone around us beckons for us to tune in to their way to be "better" in the new year. Through this series, Heather...
read more