Stop comparing and start living!
How can we help you improve your body image or stop comparing?
Whether you're fighting the scale and mirror or stuck in a battle with an eating disorder, the Compared to Who? blog library contains 500+ articles to encourage and equip you to find body image and food freedom through the Gospel!
Click to access a specific category of articles, search the blog or scroll down for the most recent posts!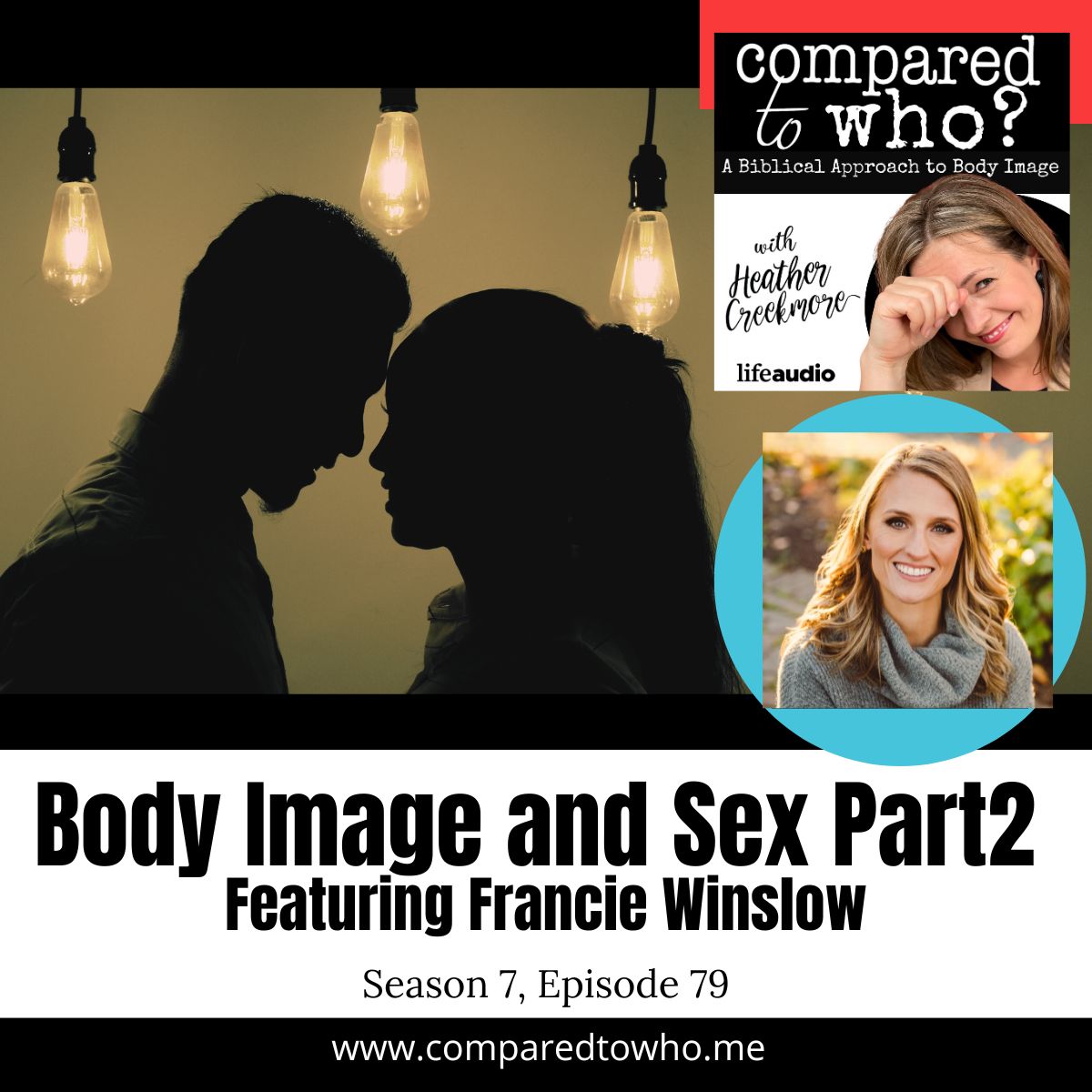 This is part two of an interview with the amazing Francie Winslow, a bold woman of God who hosts a podcast about sex in marriage! Go listen to part one of this interview first before you dig into today's great show! Heather and Francie cover a lot of ground today,...
read more