Today's guest is Erin Davis. Erin is an author, Bible teacher, and podcaster who has a new book out on Feasting and Fasting. Today is part one of my interview with Erin where we talk about her own journey with an eating disorder in college. We also talk about how God has touched Erin's relationship with food through a deep dive through scripture. This led Erin to explore how often God encourages his followers to feast and celebrate his goodness and to fast and seek His face. In this episode, we talk about Erin's experience with fasting and how God has used it to draw him closer to her and to help her surrender areas of self-focus in her life.
**Disclaimers: If you have an eating disorder or are recovering or recovered from an eating disorder, the fasting Erin talks about in this episode may not be suitable for you at this point in your journey. Please seek wise counsel from an eating disorder specialist if you are unsure. Fasting for weight loss reasons is dieting, not biblical fasting. Though we didn't mention it in this episode, there are also many medical reasons why you may need to fast differently for the health of your body.
About Erin Davis: Erin is a writer and teacher passionately committed to getting women of all ages to the deep well of God's Word. She is the author of more than a dozen books and Bible studies, including Connected, 7 Feasts, and Fasting & Feasting. Erin serves as the content director for Revive Our Hearts and hosts the Women of the Bible podcast and Grounded videocast. Hear her teach on The Deep Well with Erin Davispodcast. When she's not writing, you can find Erin chasing chickens and children on her small farm in the Midwest.
Learn more about Erin Davis: http://www.erindavis.org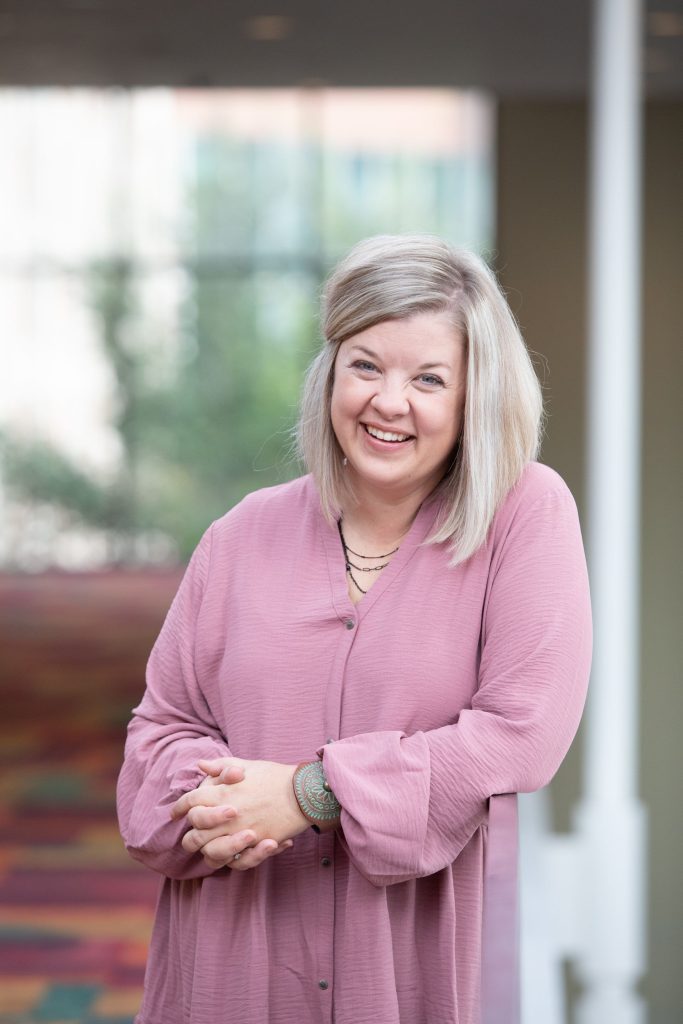 Learn more about Erin's new book on Feasting and Fasting:
Purchase here: https://amzn.to/3ULbDuy **
Ready to learn more about Compared to Who? Sign up for the free 5 Day Email Challenge here: https://comparedtowho.me/5-day-email-challenge/
Today's show also features an ad from this month's sponsor: Tighten Your Tinkler. 
Heather tells you about her experience with this fantastic program to help you strengthen your pelvic floor and why that's important. If you haven't listened to the full interview with Jenn from Tighten Your Tinkler, listen here. To learn more about the program, visit: https://www.tightenyourtinkler.com/signatureprogram and use the coupon code: HEATHER to save $50!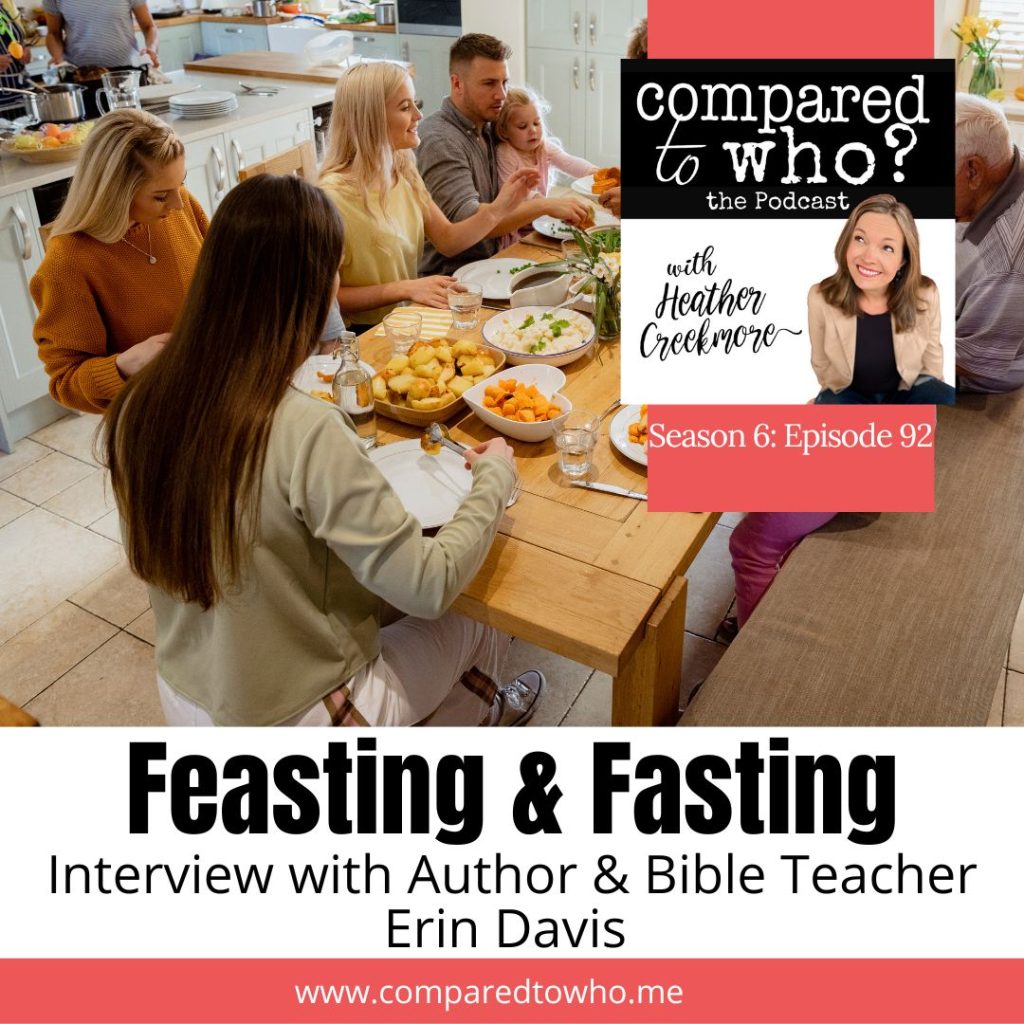 **Amazon affiliate link – a tiny portion of your purchase supports the ministry of Compared to Who?