My guest today is author Brittany Ann from Equipping Godly Women. Brittany joins me today for a conversation about the need to always be right! Do you always have to be right? Do you stew and stress if you feel like others are getting it "wrong"? Do you like to have the last word? If being right is important to you, take a listen to today's episode.
Brittany and Heather discuss the ways always having to be right affects relationships, how to know when it's important to fight for truth and when it's not, and what it costs to always be right!
Also, Brittany shares about her new book, Follow God's Will that releases this month! (Amazon Affiliate link) Learn more about Brittany Ann and Equipping Godly Women here: www.equippinggodlywomen.com
If you like to always be right, this episode may encourage you.
Listen to Brittany's other interview on the Compared to Who? show here: Podcast: Falling in Love with God's Word with Author Brittany Ann
Ready to connect with Compared to Who? Join the FREE 5-Day email challenge here: www.comparedtowho.me
Need coaching for your body image and comparison frustration? Check out coaching options here: https://comparedtowho.me/christian-body-image-coaching-insecurity-confidence-gospel/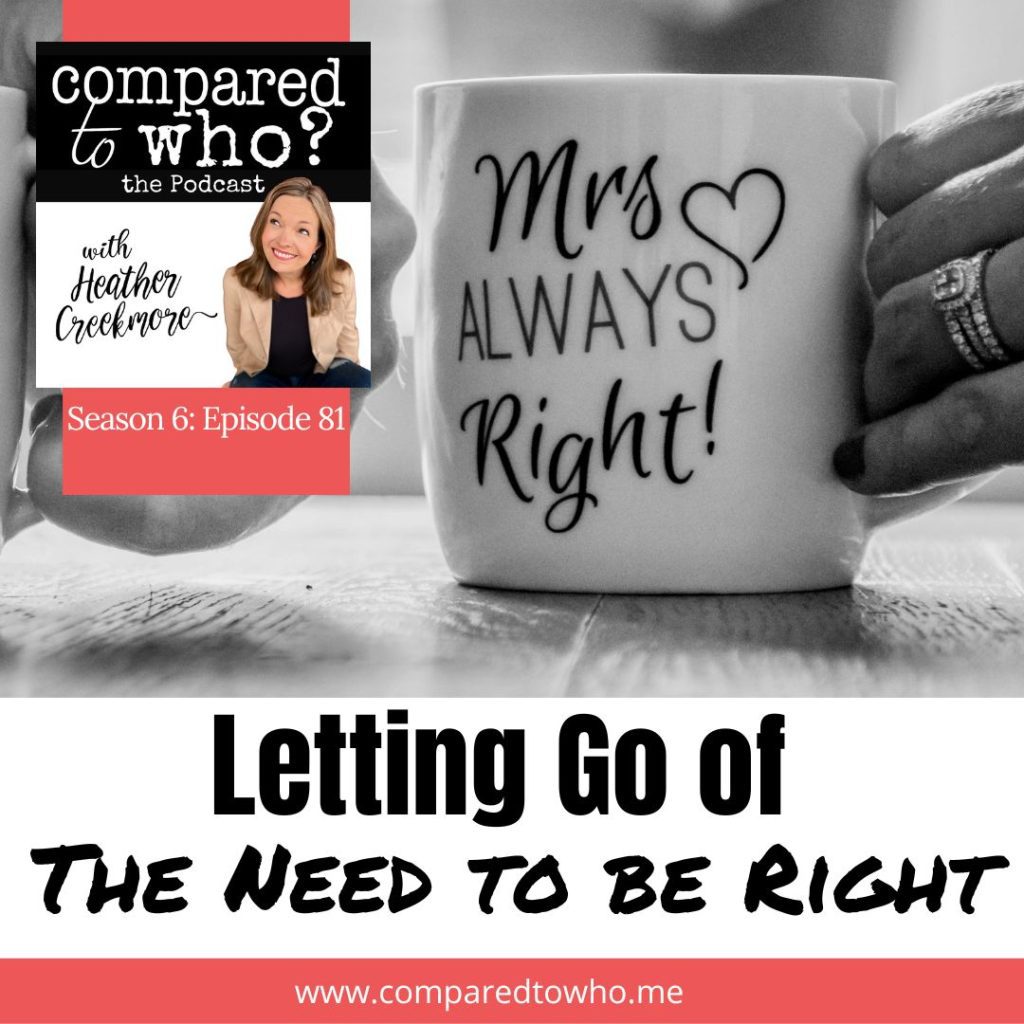 Click here to download!