It's hard to be in God's waiting room. Whether you're waiting for a spouse, a new job, or some other goal–waiting can be tough. Today I talk to author Heather Thompson Day about her new book, "It's Not Your Turn: What to Do While You're Waiting for Your Breakthrough." Heather and I talk about all sorts of topics related to waiting and living life to the fullest. We talk about how to see every opportunity in life as "your turn" even when the prayer you've been waiting to have answered doesn't seem to be coming.
Here are a few of the areas we touch today as we talked about waiting for answered prayers:
How do you respond when a friend gets what you've been waiting for.
Life is not linear: how getting that thing you've been wanting or waiting for is not really the end goal.
What Heather learned from her college track days about comparison.
How to honestly cheer for our friends even when we're still waiting for answered prayers.
How to be a woman of integrity–in our thoughts and actions–when it comes to comparing ourselves to others.
What it means to talk to your brain and why it's important to do this.
What fear does to your immune system.
How announcing your intentions towards a goal may prevent you from achieving it.
And so much more.
If you're waiting for an answered prayer or struggling not to compare yourself with others who have what you desire, you'll really enjoy the episode. Even if you're not in God's waiting room, you'll still get a lot out of the nuggets of truth and wisdom Heather shares.
Connect with Heather here: https://www.heatherthompsonday.com
Buy Heather's Book: It's Not Your Turn or here: https://amzn.to/3sL8BtK (Amazon affiliate link)

Connect with Compared to Who? by joining the Compared to Who? email list and take the free 5-Day Email Challenge here: https://comparedtowho.me 
If you're on Facebook, join the new Compared to Who? insiders group here: https://www.facebook.com/groups/comparedtowho
Join the new Compared to Who? Patreon Community: https://www.patreon.com/comparedtowho
Leave a review of the podcast. Learn how here: https://comparedtowho.me/podcast
About Heather Thompson Day: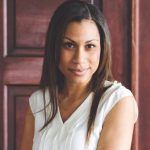 Dr. Heather Thompson Day is an interdenominational speaker and has been a contributor for Religion News Service, Christianity Today, Newsweek and the Barna Group. She is also the host of Viral Jesus, a podcast with Christianity Today. Heather is an Associate Professor of Communication at Andrews University. She is passionate about supporting women, and runs an online community called I'm That Wife which has over 200k followers. Heather's writing has been featured on outlets like the Today Show, and the National Communication Association. She has been interviewed by BBC Radio Live and has been featured in Forbes. She believes her calling is to stand in the gaps of our churches for young people. She is the author of 7 books; including It's Not Your Turn, and Confessions of a Christian Wife. She resides in Michigan, with her husband, Seth Day, and their three children, London, Hudson, and Sawyer Day.