True story: Getting rid of clothes that don't fit can be painful.
I've written about my experience getting "shame" out of my closet here. But, last week, one of our Compared to Who contributors, Kristin, put out a "HELP" message on the topic, "Why is it so hard to get rid of clothes that don't fit?" in our Compared to Who contributors Facebook group. If you've ever wondered whether or not our contributors live the issues we right about or "really" say the things they say in these posts to each other, I think you'll find the truth here in this Facebook interaction:
Here's how it went:
Kristin: I loved the idea of cleaning out my closet of the stuff that doesn't fit. I definitely used the excuses of saving money to fit into them some day again. I just didn't realize how hard it would be to part with it.
I mean, it's just stuff. How could I be so attached to something that doesn't even fit, hasn't for a year, and was taking up space, which meant I always had to look at it? I even went shopping last week, buying things that actually fit with the knowledge I would be clearing out the things that wouldn't. But this process is paining my heart. I was attached to the idea of being that size again. Truthfully, I was that size for only a few months due to a drastic, unsustainable diet (21 Day Fix, anyone? The workouts are great though!).
But realizing I'm so attached to stuff and seeing how much I'm donating, I feel ashamed on that level too. Prayers and encouragement please.
Has anyone else been through this and felt this way?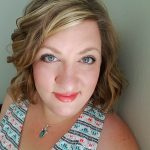 Mindy: Been there. I find it helpful to really step back and look at how much value I attach to size. What was different about you at that 21 Day Fix size?
Were you more valuable?
Were you any less you?
What about you changes with your body size?
If you can think through these things and see that body size is neutral in terms of value and significance, then you can more easily just beautifully dress the body you have now.
I'm sure when there was revival in Israel, and the people cast aside their idols into the rivers and tore down their places of worship, they too had sadness. Loss. Loss of what is familiar and gave them hope, even false hope.
Talk to yourself like you'd talk to a girlfriend, with compassion and truth. Blessings of freedom to you tonight.
Heather: Yes! I had a pair of navy blue sailor shorts from banana republic outlet. They fit while I was breastfeeding baby #3, chasing 2 toddlers and working out a lot. Never again.
It was so hard to part with them!! I finally (seven years later!!) put them in a garage sale at church in April. A few weeks later a friend was wearing them. Wow! I fought all the crazies!
I was ready to crash diet! What could I do to be as small as her?? But I Gospel-ed myself into letting it go. It was a day of battling though. Pretty sure I came home and worked out!
Stay strong. Your value is not in your clothing tag.
Erin: Ugh. I'm holding on to some red shorts I wore when I first met my husband. I felt so cute back then, so I keep thinking if I get into those, I'll feel cute again. Funny side note – I am technically the same size, but because of the redistribution of weight after two babies and loss of muscle tone and I'm not laying by a pool every day, they don't fit the same. At all.
So whyyyy do I still have them?
I never thought about this so deeply and put it all together until now.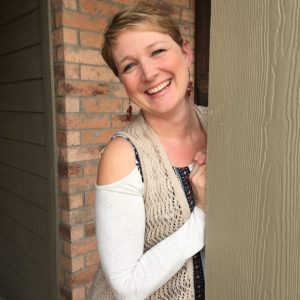 Christine: Yes, going through it right now!
Have you struggled to let go of clothes that don't fit? Tell us about your struggles here! Because, obviously, we get it! 
[mc4wp_form id="4141″]