What Will They Think of Me?
"Okay! Now get into crunch position on your ball and start to reach up!" the instructor in the video enthusiastically cried out.
I looked over the room of teens as they did their best to follow these instructions, and some of them were failing miserably.
Thoughts flooded my mind. You probably should tell them that they are in improper form and help them so they don't get hurt.
I caught my reflection in the full room-length mirror. I was a substitute gym teacher for the day. I wish they had told me before I came in.
Who wears a dress to gym class? Oh, that would be me.
Ugh. You look doughy.
Why would they listen to you anyway?
You are older and fat and clearly know nothing about fitness.
Afraid of What They'd Think
One of the many problems with this thinking is that I actually have years of fitness experience under my belt. I've worked out since I was 15 and know a thing or two. But I was afraid to speak up. Afraid of what they might think, so I made a few assumptions of what they would think and kept my mouth shut.
I would say no one got hurt, except someone did: me. I constantly hurt myself continually with this type of thinking. I'm always so worried about what others think of me that I complete the dialogue in my head of what would happen. Based on those assumptions, I refuse to actually engage in a situation.
I am absolutely, positively terrified that I will be found out as a fraud.
There's actually a name for it: imposter syndrome.
I'm overweight so there's no way I could know anything about nutrition or fitness. Why would anyone listen to me?
I'm new at teaching so all of my training doesn't matter and I have no idea what I am doing. Why did they pick someone so unqualified?
I read the Bible daily, and know enough to speak to others about my faith. But when challenged by a non-believer, I clam up. I think that I don't know enough about Christ to refute their claims. Why would they listen to me?
A few year back, I had gotten hired as a manager for a company. I still remember the sting of co-worker asking, "What exactly qualifies you for that position?"
Ouch. I had wished that I could have shrunk into nothingness. I decided that that she was right and there was no good reason I got the position.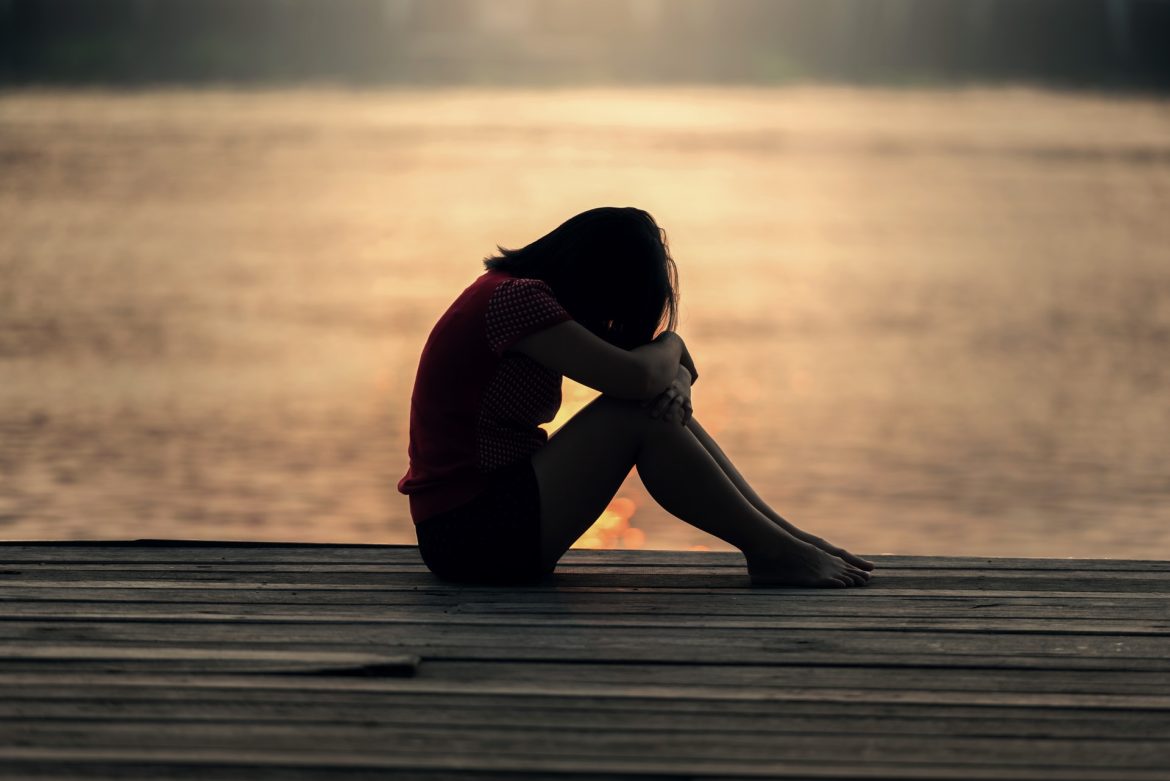 Faulty Thinking
But all of this is faulty thinking and faulty emotions. They are not based on truth or reality, only assumptions. A quote from John Piper comes to mind, "My feelings are not God. God is God. My feelings do not define truth. My feelings are echoes and responses to what my mind perceives. And sometimes – many times – my feelings are out of sync with the truth."
I want others to see me as admirable and competent yet the fear of people keeps me from speaking up.
I tell myself I am unworthy, undeserving, unqualified, un-this, un-that, no-good, down-right shameful. Some of this is truth, as the Bible tells us: "But God showed his great love for us by sending Christ to die for us while we were still sinners" (Romans 5:8). As a sinner, unworthy and undeserving of God's grace, Christ was sent in my place. But in Christ, I am worthy, loved, and righteous, called to share my gifts with others.
What if instead of focusing on people and myself, I focused on God? Colossian 3:23-24 (NLT) informs me to: "Work willingly at whatever you do, as though you were working for the Lord rather than for people. Remember that the Lord will give you an inheritance as your reward, and that the Master you are serving is Christ." The Parable of the Talents (Matthew 25:14-30) tells us the story of the servants who invested wisely and not-so wisely. The servant who was in fear of losing all his talents hid them. He ended up losing them anyway.
Combatting People Pleasing
Keeping in mind that I am ultimately serving Christ, that hiding what I have been given is wrong, I can combat this idol of people-pleasing and fear of people.
I can hold up my thoughts, feelings, and desires in the light of Truth in God's word and get rid of what doesn't belong. Fight the fear and speak the truth in love for Christ (Ephesians 4:15, NLT). This means daring to be brave enough to see and speak the truth about myself.
This will be a daily battle, but in Christ, you and I have overcome this. We have overcome, not maybe, sorta, kind of, but have. Praise to God, the only one worthy of all praise, that we find freedom in Christ.
---
Kristin LeComte lives in Derry, New Hampshire, with her husband, David. Learning is a passion of hers, one that sparked pursuing an intimate relationship with Jesus to become all she can in Him. She is high school English teacher who enjoys helping others develop a love of learning. In her free time, she loves reading, baking, working out, and playing with makeup.
[mc4wp_form id="4141″]