Are you stuck measuring and comparing yourself to others? Author Shannon Popkin and I have a heart-to-heart about what happens when we compare, how we can stop the dangerous habit of self-focus and love others, and what happens in our hearts when we sit around judging others as either "better" or "lesser" than ourselves. Shannon is full of wisdom and encouragement. This is one you'll want to listen to twice!
Quit the comparison game today.
More about Shannon:
Shannon is a wife, mother, writer, speaker, small group leader and Bible teacher from West Michigan.
Listen here or watch below to quit the comparison game: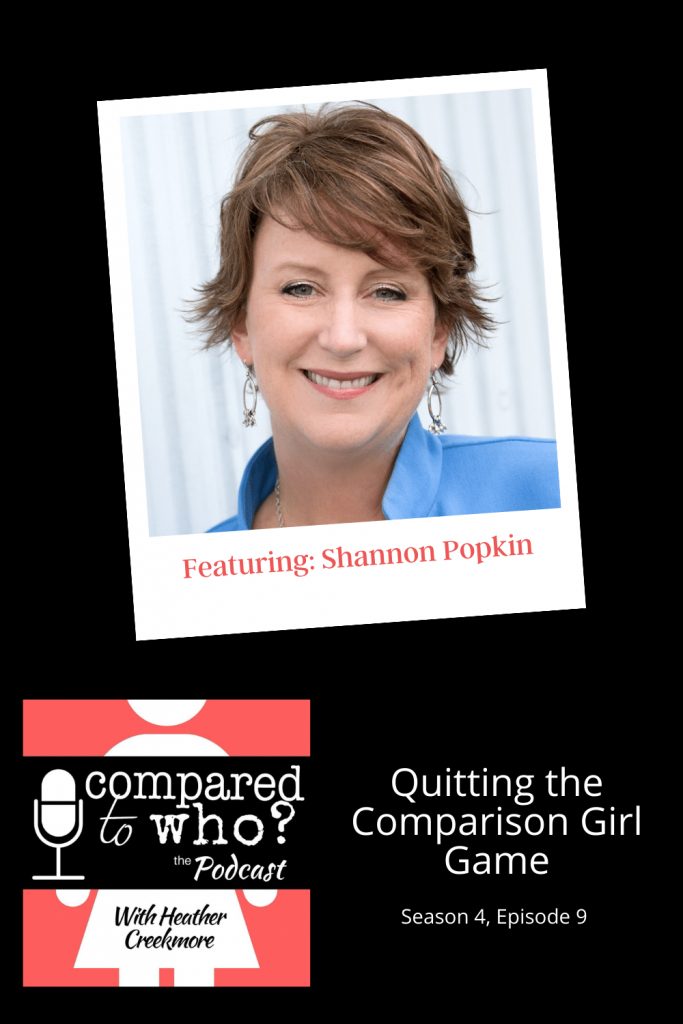 [mc4wp_form id="4141"]
**This page contains affiliate links.