If our body image and comparison issues are rooted in fear, then friends, we aren't living in joy. The Bible tells us fear and joy can't co-exist. Learn how to find joy through the stories and practical exercises suggested in this podcast! Listen on iTunes or use player below.
Listen to this episode here or search for Compared to Who? the Podcast Season 1, Episode 6 on your favorite podcast carrier!
Joy is a major theme in Heather's new Christian book on comparison, The Burden of Better.
Find out more about quitting comparison, overcoming body image issues, and how to find joy in one of the best body image books!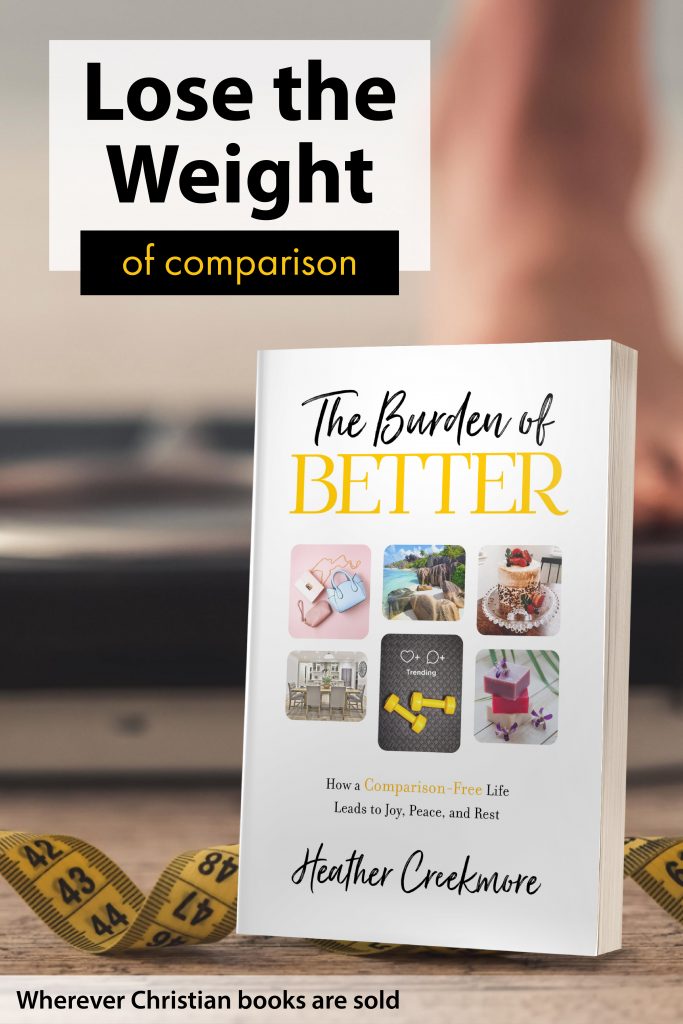 [mc4wp_form id= "4141"]