It's been almost one month now since we did what is to some the unthinkable.  We withdrew our children from a great public school where they had wonderful and caring teachers and, by the government's standards, were doing well academically. This was one of the most difficult parenting decisions we ever made…

In graduate school I thought that homeschooling made perfect sense. Then I had children and it made no sense to me at all.  I couldn't imagine anything more frightening than being responsible for their education in addition to everything else.
Couldn't someone else do that?  Just figuring out what to make for dinner each night was taxing enough for this mom.
Then God opened my eyes to the realities of what had become our family life. I spent some time with a homeschooling friend and watched her children intermix reading and playing. I watched them smile, laugh, and run around like, well, children.
In stark contrast, a few hours later I picked up two young-ins who were exhausted, grumpy, and emotionally and physically spent after a full day of elementary school.
There was no meaningful conversation about what happened during the day. No recap of all they had learned or experienced. There was little smiling. They didn't want to run and play. They wanted to watch TV, play a video game…check out. I tried to engage them, but even after their favorite snack, they had nothing left.
I thought about how much happier and more relaxed my friend's children seemed.  And, I thought, "Hmmm . . .There may be something to this homeschooling thing."
But, I still wasn't going to do it.
Why would I need to?  My son brought home stack after stack of school papers with the number 100 at the top.  My daughter's kindergarten testing showed she was excelling.  They were fine. . .
Then, within the course of two weeks, God showed me otherwise.  We pieced together that, although grades were good, our children weren't really happy. They were struggling.
My daughter shared that every morning when she entered the school building, "her brain told her, 'I want to go home. I want to go home.'" My son shared struggles of his own that had turned into some level of anxiety. He had been complaining of stomach pain morning and night — I had written it off to food sensitivities but soon realized that it was nerves not dairy.
The homeschool option seemed so easy. And, yet, it seemed so absolutely and completely frightening.
What if people thought we were weird?
What if they wouldn't listen to "mom" as their "teacher?"
And, what if they got behind and didn't get into college and ended up living in our basement for the rest of their lives just because of this one, monumental decision?
What if . . .
I researched, prayed, and asked lots of questions. I cried. Then, I researched some more. Then I cried some more.
It seemed like the right thing to do. Both kids were begging for it. But, could I? Should I?
I didn't even know where to purchase a denim jumper!
Now, four weeks into homeschooling, I can say without hesitation that it was the absolute best decision we ever made.
I feel like I have my children back. I don't know that I had realized, fully, how I had lost them. But, I now feel as if I have reconnected with them and it's wonderful. They play. They learn. Wake up when they want to.
They aren't stressed. Instead, they laugh, smile. They are relaxed. In a word: happy.  
Isn't that how you should feel when you are five, six, seven…?  Candidly, you have the rest of your life to be beat down, right?
The stomach pains are gone. They play outside…a lot.  It's hard to bring them in at bedtime.  They want to learn.  They want me to teach them.  In fact, in rare moments when cooperation is a struggle the mention of going back  to school is all they need to shape up.
The most unexpected result of this decision: how much happier I am!  It's ridiculous really. I never thought I would like it so much.  They say we lie to ourselves more than we lie to anyone else… It's true.  There were lots of lies I had told myself about homeschooling, my abilities, etc… They all turned out to be just that: lies.
Here are the four top lies that almost stopped me from making what has been a life-changing decision for our family:
1.  I'm not a teacher…
My track record in the teaching department was sketchy at best.  I couldn't get my eldest son to hold a crayon at age 4, yet alone write the letter "Z."  He flat refused.  There is no way that I would be capable of teaching them to read or count.  That would certainly require a professional.  In fact, just one hour of teaching the elementary school class at our church requires me to take the rest of the day for recovery.
How could I teach them every single day?
But, here's what I've learned.  Teaching my own children is a little easier than teaching a stranger's.
We were struggling with math today so I got out my son's Legos and, thus, started speaking his language. My daughter has no problem doing math papers if she can write the answers in pink crayon and color the page as she likes when she's finished. We follow a curriculum that is a classical style of education and my children love it. It's extremely different than the style they had at public school, but the focus on memory work and learning facts to music is perfectly suited for them.
The truth is: I'm not a school teacher. I could not do what the amazing men and women who teach other people's children everyday do.  (And, God bless them because they are special and necessary!)
But, here in my own kitchen, I don't have to be "that" teacher. I can just be me.  My children don't have to conform to a classroom either. They can do their own thing. They can recite the answers while chasing each other around the table. Work on school for an hour and then go do something different when they lose focus and come back to it when they are ready.
We have amazing freedom to learn in ways that suit all of us well.
2.  I must be "called" to homeschool.
The first thing that many of my Christian friends tell me when we talk homeschooling is that they don't know if they are "called" to homeschool.  I could write a whole post on how I believe Christians overuse the word calling…but for the sake of space in this post, I'll say that I do not know whether or not I am "called" to homeschool.  I feel like a lot of times we overuse the word "calling" to include anything we aren't sure we want to do, are equipped to do, or would enjoy.  We act like God gives us happy feelings for things we should do and unhappy feelings towards things we shouldn't.  I just don't think that's true. We are sometimes called to hard things.  We are often commanded to do things that are very difficult (loving others and staying married come to mind as easy examples…).
God didn't write on my bathroom mirror that I was supposed to homeschool.  Instead, we had to use the wisdom He's given us to assess the situation we were facing and the options that were out there.  I feel like God revealed to me, AFTER, the decision was made that I had been negligent in the arena of my children's education.  (I didn't know what they were learning.  I barely read the weekly newsletter and made it through the take home papers).   I was relying on someone else to take care of it.  Now, I would be in the driver's seat.  It would be up to me to steer them down the road of what they would learn.  Ultimately, it would be better.   Yet, I don't think God showed me that until we had them home for a full week.  I felt no conviction about my previous lack of involvement in their schooling until well after our decision was made.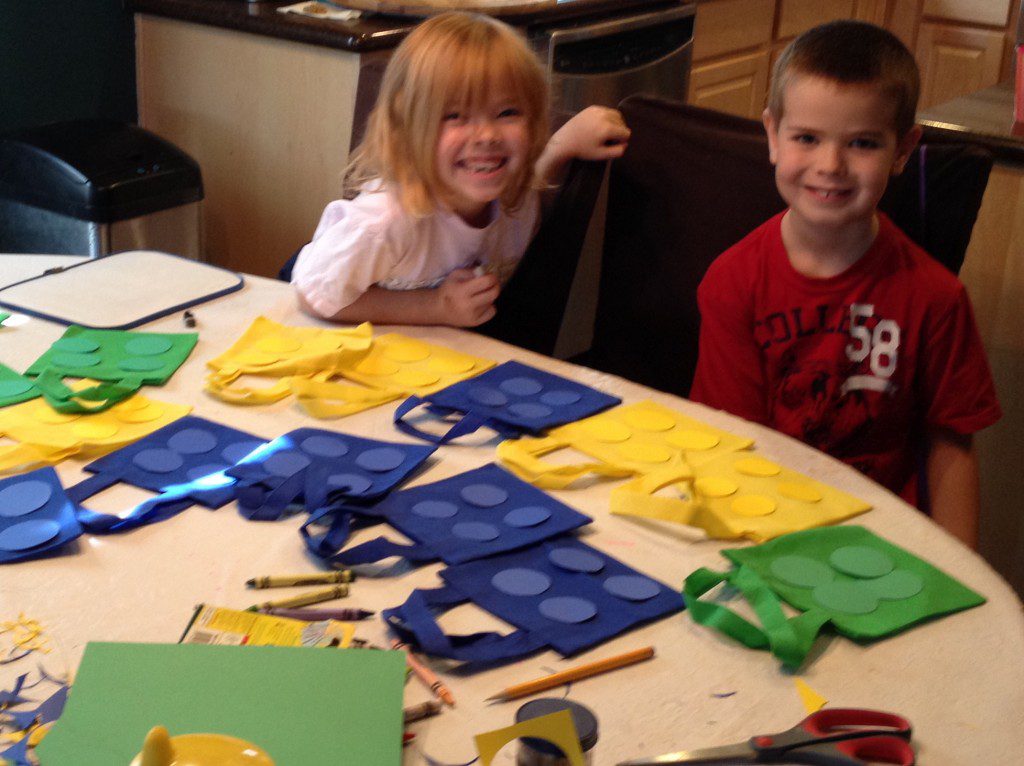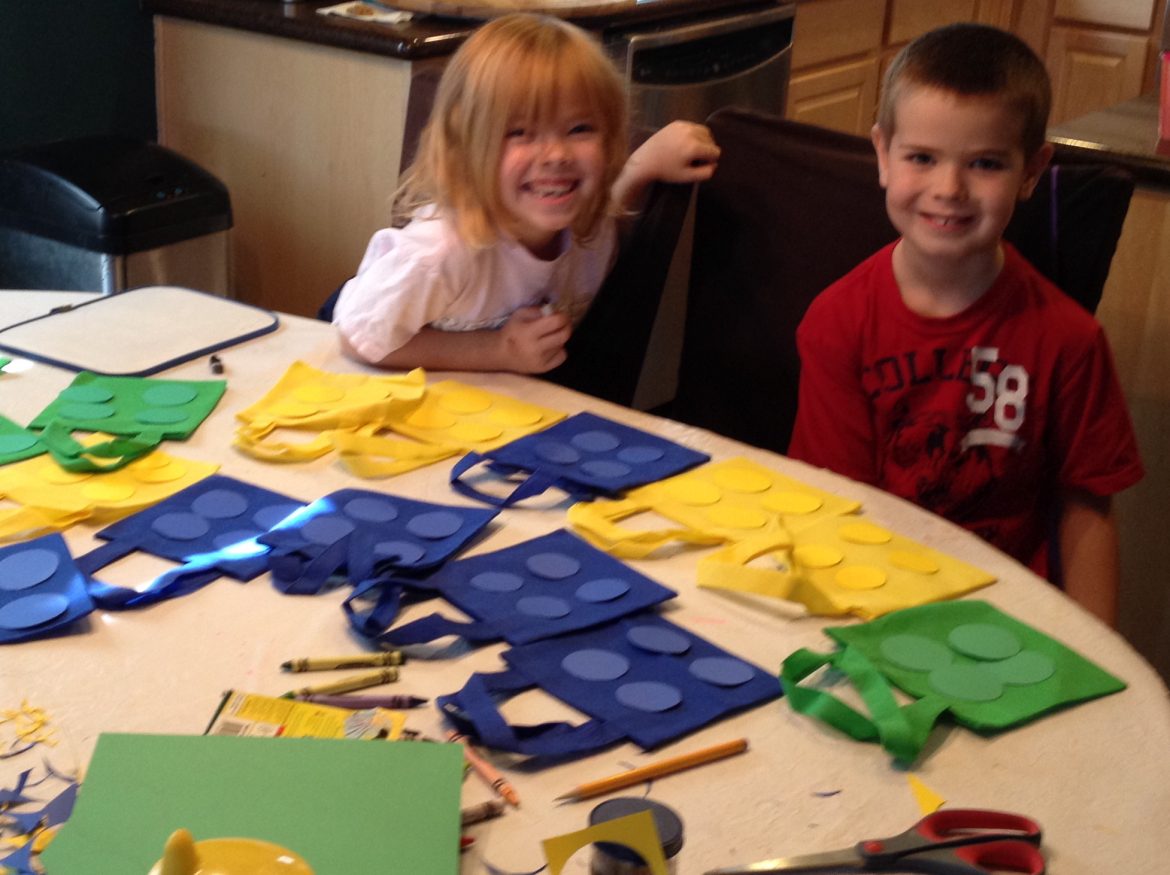 3.  Homeschooling will make my days harder (and boring)!
I'm selfish. I like my free time.  I have four children, half of whom were in school for eight hours a day.  Making the decision to bring them home seemed like it would be a killjoy to that three hours of "mommy" time I had every afternoon while the younger kids napped.  In just a few short years I would have an empty house and I could pursue *my ambitions* again.  Homeschooling would take us in the other direction…
Would I ever have a free moment again if we decided to homeschool?  What about ME???
Then there's the fact that I like some flexibility…I'm scheduled but I had no desire to wake up and do the same thing every single morning.  That. would. kill. me.  I couldn't do the "school every day" thing. Yikes.
The lie was that school offered me more freedom.  The truth has been that not having them in school is extremely freeing.  I don't have to set an alarm clock.  I don't have to stress that they'll be too tired to get up at O'dark thirty, if we don't get everyone into bed at 8pm sharp.  I don't have to wake up and pack lunches everyday.  I don't have to plan my whole day around a 3pm pick up time.  I don't have to worry about signing reading logs, projects I missed in the take home folder, or where little readers are hiding.  I am free.
Oh, and our days it seems are also free!  We get up and get around when everyone's ready.  We eat breakfast leisurely.  I don't have to yell at anyone to hurry.  I let them play and then we do school when I think they're ready to focus.  If I have something going on personally, we can take a day off.  Or, if we just need to get out of the house, we have that freedom… like the day we went to the zoo.
As for my ambitions. . .My children have this amazing ability to entertain themselves and that does give me some freedom to do things I enjoy, like blogging!  I feel like I have MORE free time. I also feel like the time I do have with my children is the BEST time of both of our days, not the end-of-the day "anyone got anything left" scraps. (2017 Update: Homeschooling afforded me enough time that first year to write a BOOK! No joke!)
4.  Homeschoolers are (well, you know) . . .WEIRD!
I might just have to come to grips with the fact that maybe I'm ALREADY weird and I just don't know it. I mean the Bible says that Christians are a peculiar people.
Candidly, it is WEIRD (defined as unusual) that I want to spend time with my kids. It probably is weird that I really like watching them learn and having the opportunity to figure out how they learn and what areas God has given them special and natural abilities.
But, beyond that, I don't think that being a part of a formal school environment is what classifies a child as weird or not-weird. I've known some pretty weird kids that go to school. I've met some weird kids that stay home. There are really fantastic adults who were homeschooled and other successful adults who were products of a public school education.
The REAL question is: Will my children have friends now that they are homeschooled? I'm planning on it….  They go to church, have extra curricular activities and actually belong to a homeschool co-op which offers them a chance to do school with other kids every week.  I don't think that not being with kids their exact same age for eight hours each day is the training they need for life success.  Watch this video if you don't believe me.
I read the most awesome blog post ever on that "s" word that everyone stresses about in relation to homeschool…you know…socialization.  (Read it here — if most of the people that asked about socialization actually understood what socialization meant they'd never ask about it…I digress…read this post.)  But the bottom line is — why do we place so much value on having our children become like their peers?  Is that really what we want?  I think I'd rather have my children learn how to stand apart from the crowd… I'd rather affirm their uniqueness and help them discover the special ways God made them different and the specific purpose for which he created them.
Is it weird that my first grader is learning to write cursive, memorizing Ephesians 6, and can almost flawlessly sing a song reciting the top 200 major events in world history, in order, after just three weeks of homeschooling?  Yes.
Is it weird that my kindergartener is learning Latin and loves it. Yes, that is weird. I'm cool with that.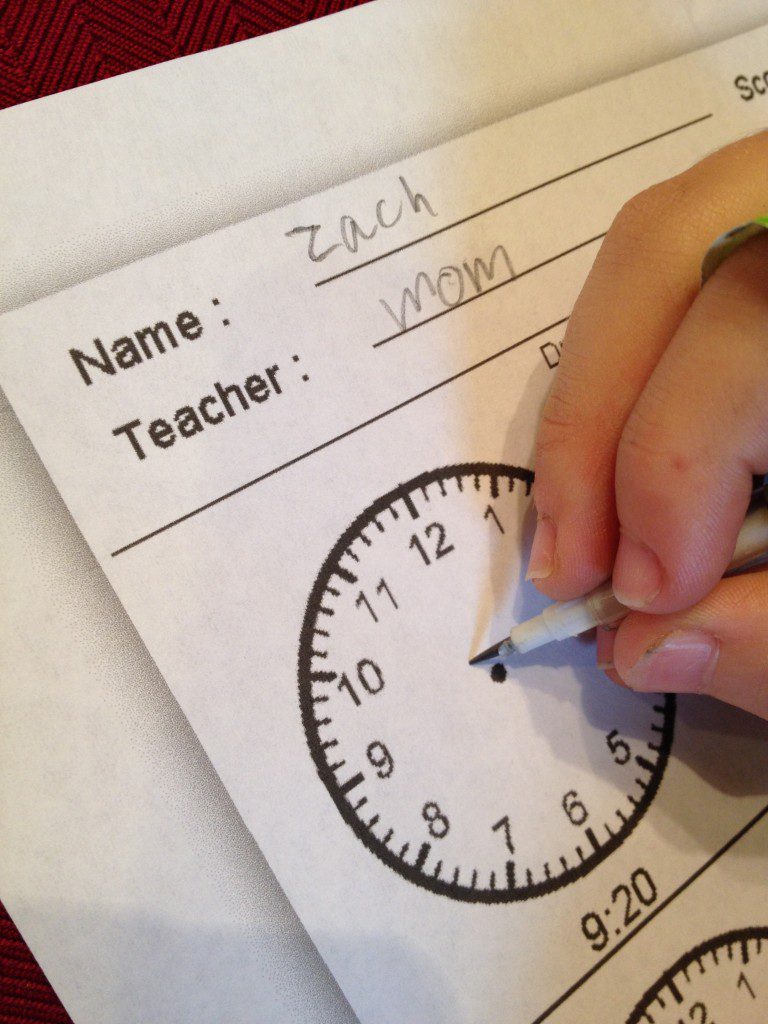 The truth is: I have little control over what other people think of me and my kiddos.  It's a personal choice and if others can't respect it, that's out of my control.
Do I now believe that everyone should homeschool?
Not necessarily.  Just like I hope others will respect this choice we made for our family, I can respect their choices.
But, do I completely understand why homeschoolers are such zealots about it?  Yes, absolutely.  And, when I hear others recite any of the above reasons as the "why" for not doing it, I get sad. I know they are missing out!
Homeschooling has changed our lives for the better.
If you are thinking about it and some of these lies are holding you back…Don't let them.
You'll be missing out.
UPDATE: If you want to read an update on homeschooling is going for us two months in…click here.
**Mommas – worry about your body image every now and then? You should really subscribe to this blog for Christian women wrestling body image. Do so here:
[mc4wp_form id="4141″]