Are you tired of struggling with body image and comparison?
Ready to live a comparison-free life? Compared to Who is a community for women who seek Christian body image help and are tired of the stale, unsatisfying answers they've heard elsewhere.
Start by entering your email address here.
You'll immediately get a link for the Body Image Awareness Quiz!
After you take the quiz, read the rest of your email for link to the Body Image Prayer!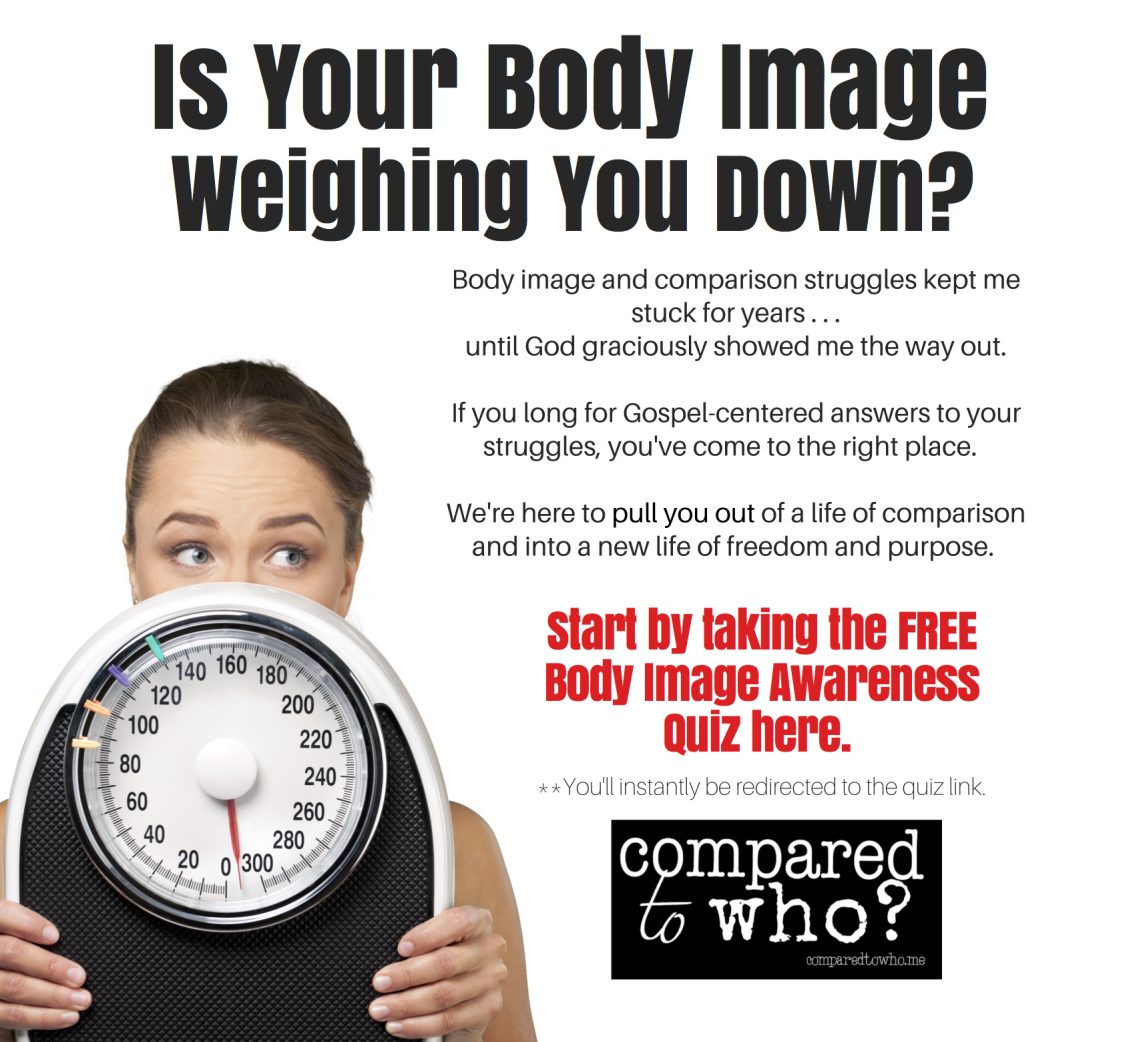 **P.S. Twice a month I'll send you an encouraging, subscribers only message with links to the newest content on the blog. No spam. No junk. Unsubscribe if my messages don't touch your heart. Your email address is safe with me. I don't sell or share them.
Want to email me directly?
Use this address: Heather (at) Compared to Who (dot) Me or simply reply to one of the messages you receive through your subscription.
Please note: I try to reply to every message I get, but please forgive me if it takes a few weeks. **I cannot do personal coaching and counseling via email, but do offer a six week coaching program or coaching by the hour if you contact me at address above.**