HI, I'M HEATHER…
WIFE, MOM, WRITER, RECOVERING COMPARER
I was tired of comparison dragging me down. Maybe you are, too?

My Story
I spent two decades battling my body image. No matter how I changed my body, I couldn't find contentment. I even became a fitness instructor thinking that would fix my body image issues. As a Christian, I knew that the Bible should have the answer, but I could never find it. I heard all the cliches, 'I was fearfully and wonderfully made' and 'It's what's on the inside that counts' but they never helped me. I still struggled with wanting more beauty. Read more of my story here.
My Family
At age 31, I married a Marine fighter pilot who turned into a pastor and church planter. (Though even he couldn't fix my body image issues!) We cranked out four children in five years and now have a tight-knit gang of elementary-age kiddos. We decided to homeschool ten years ago which helps us spend time together despite the demands of our ministries and church.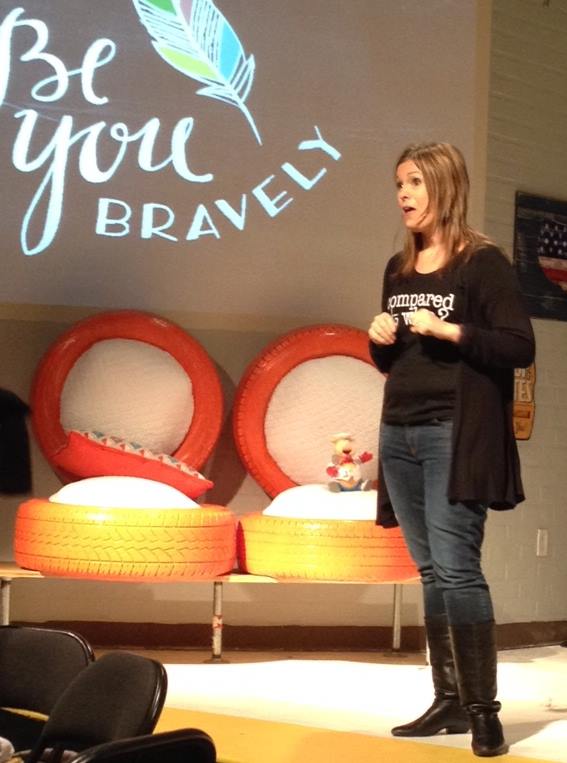 My Passion
Several years ago God showed me a path out of body image and comparison struggles. Now, though my writing and speaking, and the Compared to Who? podcast I'm passionate about helping other Christian women to find freedom too. My heart is to help people grow in their walk with Jesus Christ and to know there is REAL hope for their struggle in different areas like: body image, weight, contentment, marriage, motherhood, friendships . . .You name it. I hope you'll follow the blog for a weekly message of encouragement.