In 1 Timothy 6, Paul tells the younger Timothy to fill his life with "great gain" through godliness and contentment. In verse 7, he reminds all who thirst for more material possessions, status, or money of a truth you've likely heard before: "We brought nothing into the world, and we cannot take anything out of the world." He continues, "But if we have food and clothing, with these we will be content." A pantry full of food and a closet full of clothing are enough for contentment? Wow! Life must have been simpler back then!
I won't pretend that contentment in our culture comes easy. For young women especially, it can seem like comparison is a natural part of the game, an inevitable action that is necessary for success, whether it be in school, a career, or relationships. After college, all of your peers start to go down different paths. Some get engaged, some land a dream job, some get married, some start having kids. Major life events are swirling about on social media, highlighting all the things you may not have yourself. It can be a time of great uncertainty. Perhaps you've asked the question, "Should my life actually be more like her's?"
There is hope when it comes to facing comparison, and that hope is Christ! If you're a young women trying to sort through the implications of comparison in your life, I invite you to read "The Burden of Better" for some major encouragement and useful insights!
Order this new Christian book on comparison here!
Learn more here!
Check out my first book on body image, "Compared to Who?" here!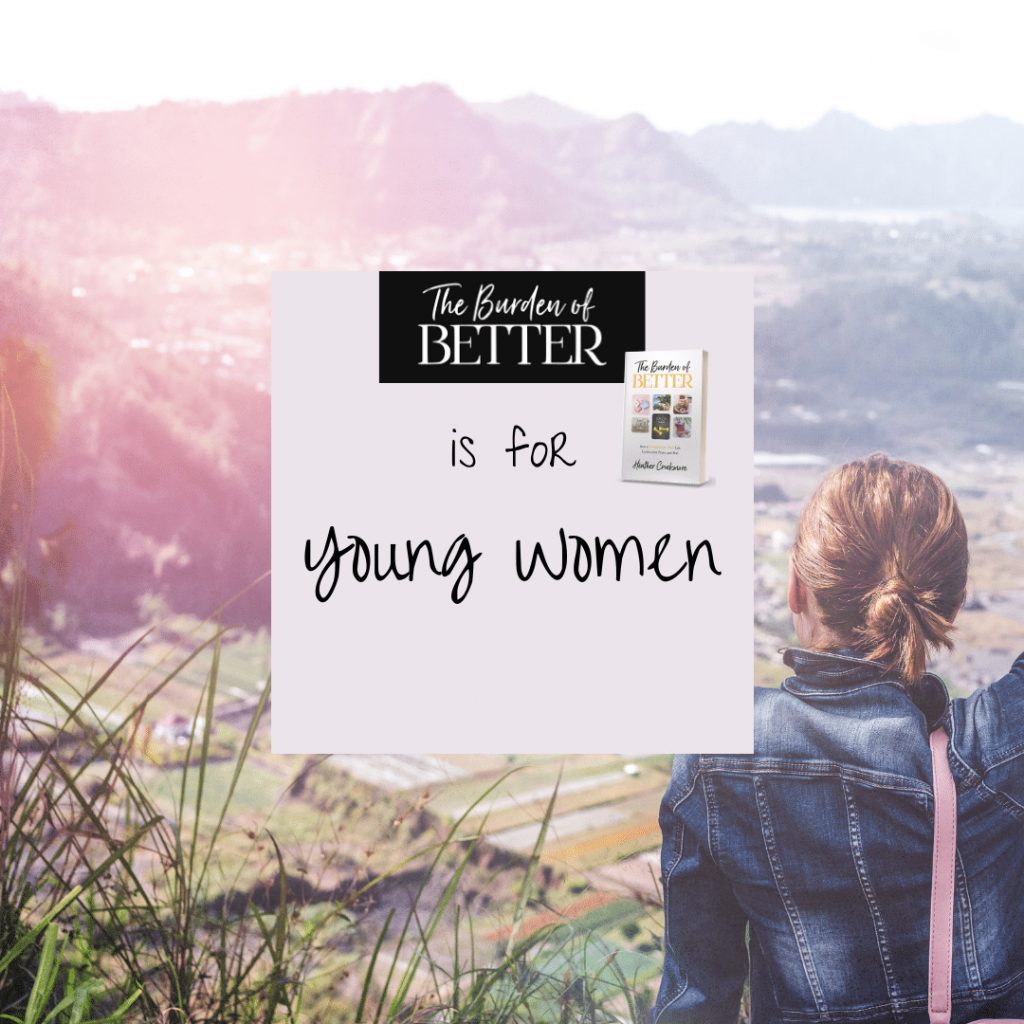 [mc4wp_form id="4141"]
**This page contains affiliate links.