Today starts a brand new series on Compared to Who called: Jesus is Better! Hope you'll read all three posts this week!
---
My, What a Young Face You Have, My Dear…
I'd just started my first day of student teaching. Talking to another teacher about something nostalgic, I joked that I'm starting to feel old. She turned to me and said, "I'm way older than you!" I then explained that the 9th graders I'm teaching are half my age. She responded by saying, "I'm 33. Yeah, I guess I'm not that much older than you. I figured student teaching was done around 22." Ah, that stung.
Hi, I'm Kristin, and apparently, late to the game of teaching.
Better late than never, right? I guess?
Just putting this out there… my shield of faith has been getting quite a bit of use!
But if I were to be completely honest, I am my own worst enemy. I always feel like I'm supposed to be further in life than I am. I struggle with being a beginner. I struggle with giving up independence. I struggle with the truth that I will make mistakes. I struggle with not being perfect all the time. I struggle with being out of control.
And I am at a time in my life where I am all of these things.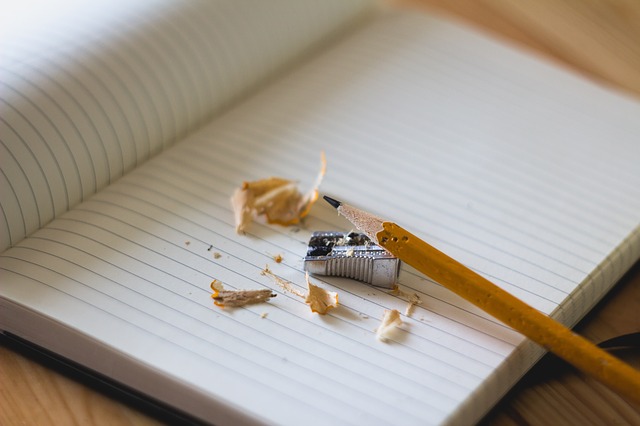 Giving God Control… Sometimes
My problem isn't knowledge; it's applying what I know. I know God is great and wonderful and can do things beyond my imagination (Ephesians 3:20). I have experienced so many breakthroughs in my life, most recently in my mental and spiritual health.
I am on a path of healing because I asked Him to search my heart (Psalm 139:23-24). I had to give up control and say, "God, please show me." I have been an expert at everyone else's specks, while ignoring my own logs (Luke 6:42), my entire life. God has led me on a journey that is shattering strongholds that I have, ones I wasn't aware even existed. Codependence. Pride. Self-Righteousness. Shame. Anger. Unforgiveness.
He has led me to resources that have helped me understand the effects of the abuse I endured. I highly recommend Codependent No More by Melody Beattie and It Wasn't Your Fault by Beverly Engel. These books helped me to see root causes of behaviors I engage in. By having awareness of destructive behaviors, I become free to choose new, Christ-like behaviors. For me, this step has been sufficient for my current journey. Your journey may be different; please seek professional help if needed.
I have so many more wonderful examples of these breakthroughs, where I have given up control. Why then, do I have trouble trusting Him in this season of student teaching?
I Got Them Feels
I am scared of failing. I don't feel as though I deserve to be there. I feel as though I don't belong. I feel, I feel, I feel.  . . fear. I am operating completely out of faith on this and it scares me. I have no "guarantee", no plan, only faith. There are good things happening as well. I am creating the life I want to have. I have found a wonderful church to be a part of. I am scared to lose it all.
My student teaching ends in January. My new life might end too. I may have to go back to my old way of life before I find a permanent teaching job. Can I find the courage to trust Him despite circumstances? Can I be content with Jesus alone? Lord, help me in my unbelief!
In church, the pastor was reading from Jeremiah 32:1-25, challenging us to trust God no matter what the circumstances. In these verses, Jeremiah is instructed by God to buy a field. At the time, under siege by the Babylonians, buying a field seems farfetched and CRAZY. It is a worthless piece of land at this time. But Jeremiah, knowing that God sees the bigger picture, buys the field in faith.
I have bought the field. I am anticipating that God will work out everything for good. I can feel in my heart, "Have I not commanded you? Be strong and courageous. Do not be afraid; do not be discouraged, for the Lord your God will be with you wherever you go" (Joshua 1:9). Confronting all of the things I am most terrified of is not easy.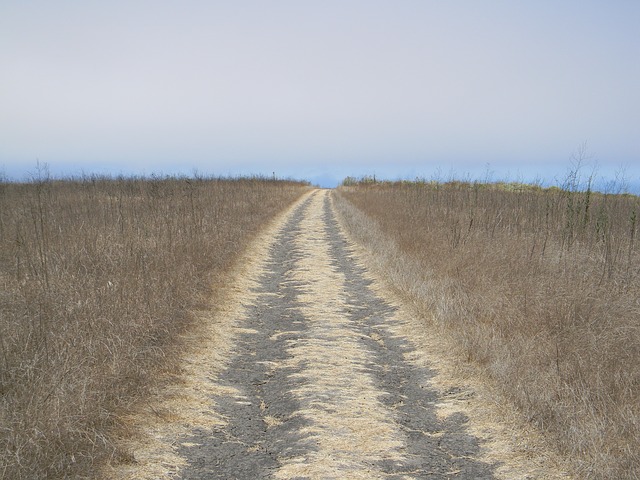 #Truth #HisGlory #LampForMyFeet
But through the sacrifice of Jesus Christ, I am not alone and I can walk to the throne of God. I can lay my worries and fears and anxieties to the One who sees what I cannot. My feelings change with the wind, but Jesus is the same yesterday, today, and tomorrow. I am out of control, but the truth of the matter is, I was never in control. He is.
This is such an important truth to lay hold of. I may feel like a late bloomer; I may feel like a failure. But, God's timing is perfect. I have been called to use my gifts for His purposes to glorify Him. By keeping my eyes on Him and living one day at a time, I will cripple self-doubt.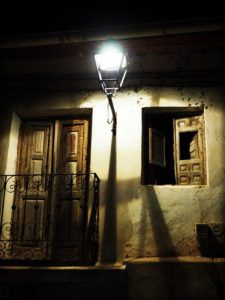 There is a reason His word is referred to as a lamp. A lamp emits only so much light on the path, just enough to see the next steps. Walking in His light, one step at a time, I can relax my grip over my life. I just need to summon the courage to enjoy the walk along the way.
---
Kristin LeComte is a 28 year old woman who lives in Derry, New Hampshire, with her husband of six years, David. Learning is a passion of hers, one that sparked pursuing an intimate relationship with Jesus to become all she can in Him. She looks forward to graduating in 2018 with her Master of Education and becoming a high school English teacher who helps others develop a love of learning. In her free time, she loves reading, writing, baking, working out, and playing with makeup. Read Kristin's posts here.
Post contains affiliate links!