Looking for a dynamic speaker for your MOPS group but don't have the budget to fly one in just to speak to your group? Then, consider arranging for a MOPS video speaker–like Heather Creekmore–for your next meeting.
Heather is an experienced MOPS speaker. Having four children of her own, and having birthed all four of them in the course of just five years, she understands the unique needs and challenges facing mothers of young children. Heather's warm and engaging style will draw your moms in (and make them laugh!), while her courage to speak the truth in love will inspire, encourage and challenge your group. Want to see what other MOPS groups are saying about Heather Creekmore? Click here.
Or, watch what a MOPs talk via Zoom could look like, here. 
Heather's talk on finding freedom from body image and comparison struggles called, "Compared to Who?" Heather also speaks on the topics of comparison and busyness!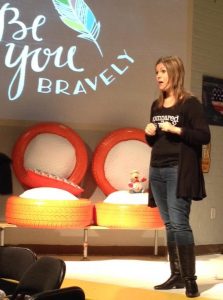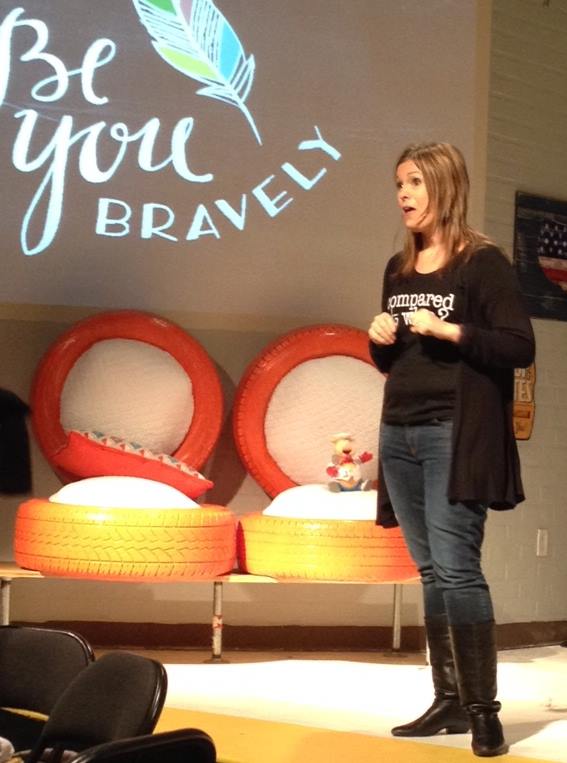 What do you need to host a video speaker?  
To host Heather via video conference call you simply need a screen, a computer (or tablet) and a reliable internet connection. The video talk could even be played on a TV using Apple TV or similar technology that projects your tablet, phone or computer screen onto a bigger screen. Heather can also give you access to a pre-recorded talk that you can share with your group, if your group's technology is limited to a DVD player or you don't have an internet connection.
How much does it cost? 
Heather charges a flat rate for a live event with your MOPS moms determined by the number of women in your group. Please email for rates on pre-recorded talks. Host should be willing to set up Zoom call and manage the technology during the meeting.
How far in advance must I book? 
Heather's schedule gets very full, very fast! Please try to book at least 3 months in advance of your desired meeting date. That said, should you have a speaker cancel at the last minute or find yourself in need of a speaker without three months notice, please contact us and we'll do our best to accommodate your request.
Do you provide discussion questions? 
Yes! Heather has spoken to more than 40 MOPS groups across the country in the past few years. She knows the format that most MOPS groups follow and how to excite and engage moms in helpful conversations around their discussion tables. Heather will provide a few questions that correlate to her talk in advance of your booking date.
Do you provide anything else? 
If you'd like, for $5 more, Heather can send 4*6 inch "Body Image Prayer" cards for every member of your group. Or, for $15 more, Heather can also include a giveaway as a door prize copy of her book titled, "Compared to Who?"or her new book titled, "The Burden of Better." Choose this option and the cards will come for free!
Ready to book? Email Heather using address below.
Heather@Compared to who (dot) me