ReFOCUS '21 is a new 21 Day Body Image Freedom Course
Integrative nutrition coach, Erin Kerry joins author, Christian body image expert, and speaker, Heather Creekmore for 21 days of wisdom, advice, encouragement, and hope for women who struggle with body image issues.
Course returns LATE September! Watch for updates or email: heather @ comparedtowho (dot) me if you want to get a note when it returns!
Integrative Nutrition Coach, Erin Kerry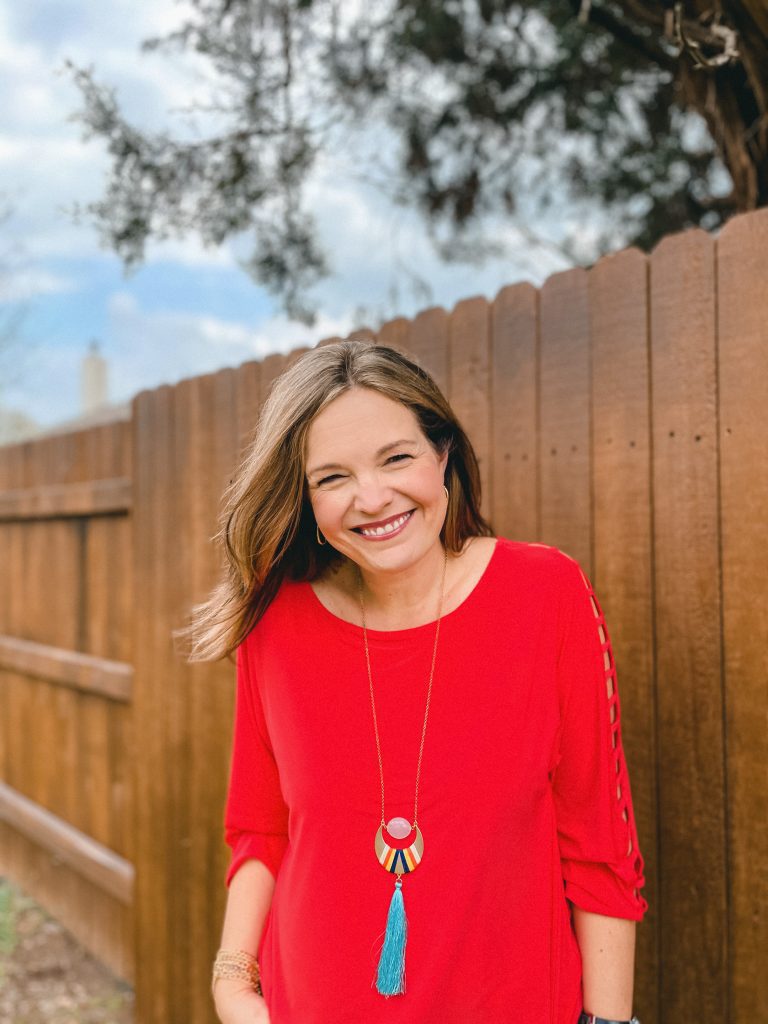 Author, Speaker, & Christian Body Image Expert, Heather Creekmore
ReFOCUS 21 is a 21 Day Body Image Freedom course. You'll get 21 days of body image and nutrition counseling encouragement, wisdom, and help.
August 2021 Update: We're experimenting with 2 different ways to offer the course — self-paced (take when it is convenient for you) OR group version (go through with a group, get an accountability partner, etc…). Stay tuned for updates on this front!
Here's what people are saying about the ReFOCUS course
"[The best part was:] The videos by Heather and Erin. I learned a lot and was just encouraged listening to them talk. And mostly just being reminded that I'm not in this struggle alone and that we don't have to keep striving to make sure we look a certain way or better than someone else. We can just do our best to take care of our bodies with nutrition and move for the joy of moving and not to punish our bodies. Gone are the days of doing workouts I HATE just for the results. There is so-much-freedom in that."
"I loved this group so much. . .Every single post was so well planned. I liked that both Heather and Erin would reply to people's comments. I learned tons from the posts and the videos but I also learned from the comment section."
"Listening to the heartfelt, prayerful, and knowledgeable videos by Erin and Heather was like having good friends giving me a heart-to-heart. I looked forward to every single video and post, and gained a renewed and healthier perspective on food and body image. Thank you so much!"
"This was a GREAT value for my money. I couldn't believe how available Heather and Erin were to answer my questions and dialogue about tough issues. I'm sad it's over!"

What?
ReFOCUS 21 is an online course to promote both spiritual and physical health. We believe that in order to become truly healthy, one must be healthy both physically and spiritually. This is a Christian, Gospel-centered program where you'll be encouraged and motivated with daily scripture passages and devotionals. You'll also benefit from videos discussing how to have a renewed spiritual perspective on the way you look, dieting, rest, and related topics. Integrative nutrition coach, Erin Kerry will talk about how to improve your physical health with non-diet strategies for better digestion and nutrient absorption, improving your mental health, and fighting food addiction or the desire to control food. It takes 21 days to start a new habit — We hope through this expanded 21 day course you'll be on your way to starting and keeping NEW habits in the ways you think about food and your body.
When?
NEXT SESSION begins this FALL! You can choose to watch the sessions when they post, or watch them when it's convenient for you. Interaction, including discussion in comments section, will happen throughout the 21 day course. But you'll work at your own pace and have access to the content for the entire month.
Who?
This course is for ANY and EVERY woman who is ready to be done with body image struggles. Maybe you are a recovering dieter? Or maybe you had a diagnosed eating disorder? Or, maybe you've never struggled with food but you've always hated the way you look. This course is designed for any and every woman — age 16 or older — who wants to draw closer to the Lord and needs help fixing her eyes off of her body/weight/size/shape and onto His truth!
How Much?
The price of this course is only $59.
This includes three full weeks of daily content, an additional month of access (in case you get behind or want to watch the videos again!), interactions with Erin & Heather through the week, and a live Q&A call on Zoom where you can get your questions answered! Other online coaching courses may cost about the same –but you're going to be hard-pressed to find a course like this that will give you direct access to the facilitators through online conversations every day.
And, should you want to continue and try a six-week personal training session with Heather or become one of Erin's nutrition counseling clients, we'll apply half of what you've spent– $25 — towards what you've spent as a credit towards your next step.
Learn More!
Want to hear Heather & Erin discuss this course? Listen to this podcast episode.