A few months ago I put out a call for contributors, encouraging women to share their stories of eating disorder recovery, body image issues, or comparison issues. Wow! The applications I received were amazing. I wish I could have invited everyone who applied to join the team. So many amazing testimonies of God's work and grace in the lives of women from, literally, all over the world. (Okay, I had a man apply too. I'm not ready to branch into men's issues quite yet though.)
Here are the women who will be sharing their stories with you this year. They are from all over the United States and, now, we've even added a contributor from Singapore! I couldn't be more excited about the global reach this ministry is having.
It's my pleasure to introduce you to the newest members of the Compared to Who? contributors team! (To see all of our contributors-including those returning from last year– click here!)
Allyss Flores is on the brink of 30 and enjoys woodworking and the outdoors with her husband and two small kids. She has always loved to read but has recently found a love for writing that would have been nice to have in college! An introvert and encourager by nature, she feels most alive during deep conversations over great or not-so-great coffee. She is very grateful for the opportunity to share her experience with God's grace, as it has had a profound effect on her own life.
Becca Fee-Carter is a wife and mother of 2 amazing daughters. She lives in Kentucky where she enjoys obsessively reading, running 5Ks with her daughters and bargain shopping. She loves Jesus, daily discovering new facets of God's grace, and the fact that she's so far from perfect and that is just fine.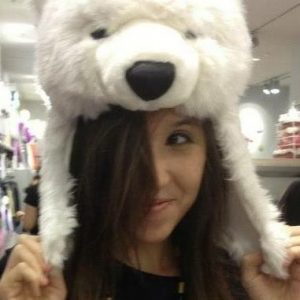 Nicole Friets. Although she is actually half American, Nicole Friets considers herself a true blue Singaporean as she has lived there her entire life. She recently graduated from University with a degree in Interdisciplinary Arts (specializing in languages/ life coaching/ religion). Good workouts and sunny days uplift her and she believes there is no such thing as too much Disney, salmon sashimi, or love.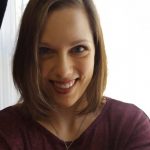 Kristin LeComte is a 28 year old woman who lives in Derry, New Hampshire, with her husband of six years, David. Learning is a passion of hers, one that sparked pursuing an intimate relationship with Jesus to become all she can in Him. She looks forward to graduating in 2018 with her Master of Education and becoming a high school English teacher who helps others develop a love of learning. In her free time, she loves reading, writing, baking, working out, and playing with makeup.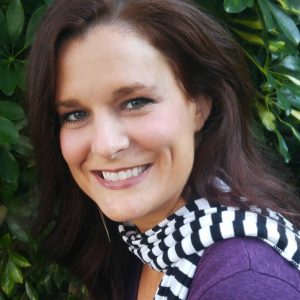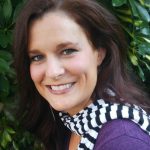 Kristen Maddux lives in St. Petersburg, FL and takes any chance she gets to go to Disney World. She loves creativity of all kinds, and words–whether that's diving into a good book, watching old movies, writing out her thoughts, being involved in theater (or just meeting up with friends and talking a lot!). Married to her college sweetheart, they have a nine-year old daughter and a goldendoodle puppy. She is loves decorating their home, and is passionate about becoming the kind of wife and mother who lives in balance with food and acceptance of her body. She hopes to encourage others on that journey as well.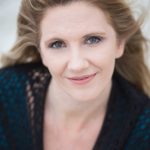 Summer Mauney lives in sunny South Florida. She love to craft, bake, and spend time with her family. She's passionate about good coffee and showing kindness to others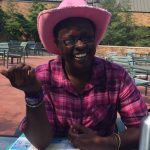 Sharon-Rose Piwang and her three three jazzy-awesome siblings were raised in East Africa by a superhero mother. Her closest friend used to be Jo March from Little Women, but she's getting better at friendships with humans. She likes purple, napping, cheeseburgers, poetry, libraries, housecleaning, imagining she's in Glee music videos, trying to be dignified and mysterious, writing about herself in third person, hyphens, and long list-sentences. She is a follower of Christ who is extremely glad the Gospel means she doesn't have to pretend her Christian walk is more cute and less messy than it is.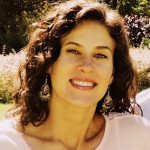 Alyse Rogers is the wife of an Army soldier and they are excitedly expecting their first child this Spring. She practices as a mental health counselor for a Christian nonprofit, where it is her profound privilege to point others to the healing power of Jesus. She strives to advocate for justice for the economically, socially, and racially oppressed. She has a sense of adventure and loves ultimate Frisbee, hiking, yoga, SUP yoga, her sassy Siamese cat, and all things outdoors. She aims to worship God in all that she does in life and seeks to live the good life with Jesus.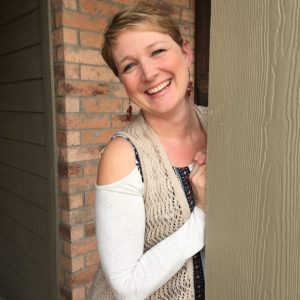 Christine Salinas is a lover of life, crazy pants, and big earrings. Jesus girl. Wife. Mom to 8. Homeschooler. She has never met a stranger and loves to sing, dance, paint, draw, color, and ponder big things and future projects.
Don't forget to sign up to read more from your favorite contributors. Subscribe here!