This is the post where I confess that I feel like Jonah.
You see, part of me desperately wishes I could just write nicety-nice posts telling American women that we are all beautiful. Then I could encourage everyone to stare in the mirror longer until we can see our real beauty shine through our blemished skin.
I wish I could (in good conscious) just start a campaign telling you to post a makeup free selfie with a caption stating what you love about yourself. I would so much like to tell every Christian woman out there who struggles with her body image to just remember: God thinks you are beautiful. And, then shut up.
But, I can't. 
The Toughest Message to Swallow
I don't believe that's the message He wants me to deliver. Instead I believe I'm supposed to tell women something much more difficult: Beauty leads us astray. We are focused too much on ourselves and not on Him. And, that our self-focus and idolatry is actually something that hurts us and that he hates–sin.
You see, deep in my heart I know that God thinks I'm beautiful. He sees the beauty in us even when we feel like we are a mess. That's true. He redeems our junk and makes beauty from the ashes.
I am also in awe of his creation, in general. I see how we are all examples of our God's marvelous creativity.
But, in the same breath, I can tell you I still struggle. In fact, when I caught a glimpse of my back side before getting into the shower  this morning my thought was not: Wow, God does good work.
Instead it was: Yikes! I wish I could erase that image from my head. Permanently. 
It's an internal wrestling match to believe the truth. I don't believe I'm alone in that.
Jonah Had a Tough Job
Then there's Jonah. Man, he had it tough. God sent him to Nineveh to tell them to turn or burn. He had to deliver a tough message: God found their ways to be wicked and his judgement was imminent.
Fortunately, I don't think God has asked me to go that far. Yet I do believe that he wants me to do the hard work of calling out our sin so that this issue won't continue to fester in our hearts.
Oh, goodness gracious that's hard to say.
I enjoy being liked. I'm totally a people pleaser in recovery. Telling women to examine their souls isn't likely to be the fast track to popularity for me.
But, please hear my heart: I want to see women set free. And, I believe that acknowledging, confessing, and repenting of our sins puts us on the express route to body image freedom.
Sin separates us from the father. That's why all of our self-focused Christian-ese has no power to help women overcome. We slap nice verses about being God's masterpiece on everything in sight and hope that if we just tell each other we are beautiful enough that one day, we'll start to believe it.
But it's not working. The number of women struggling has only increased since the Christianized self-esteem movement began in the seventies.
We need better answers.
I'm concerned that we aren't taking this issue seriously enough. Our culture understands that body image issues are destroying women. But we, the church, have a great hope–a much better answer than the morning show hosts and the self-help gurus.
We are in a battle. Life isn't a quilting club. We can't simply cheer and hug each other through this. We have to fight. For our lives. For our marriages. For our ability to be able to fulfill our purpose here on this earth.
When we can't see our struggles as sin–when they are simply the way "every woman struggles" we stay bound–with a noose around our neck.  (Do we let our men off with the hook with their lust issues as easily as we right off our own sin?)
We American women struggle. Why? Because we want stuff! We crave stuff more than we want Him–from new premium denim to better cleavage.  This separates us from knowing his love. Our idolatry keeps us from him.
And, frankly, I believe many "Christian" women don't struggle with body image because we don't know that God thinks we are beautiful. It's because we don't care.
It's akin to hearing that someone you've never met finds you attractive. Why does that matter? You don't know this person. Thanks. But a complement like that would be better received from someone who is actually a part of my life.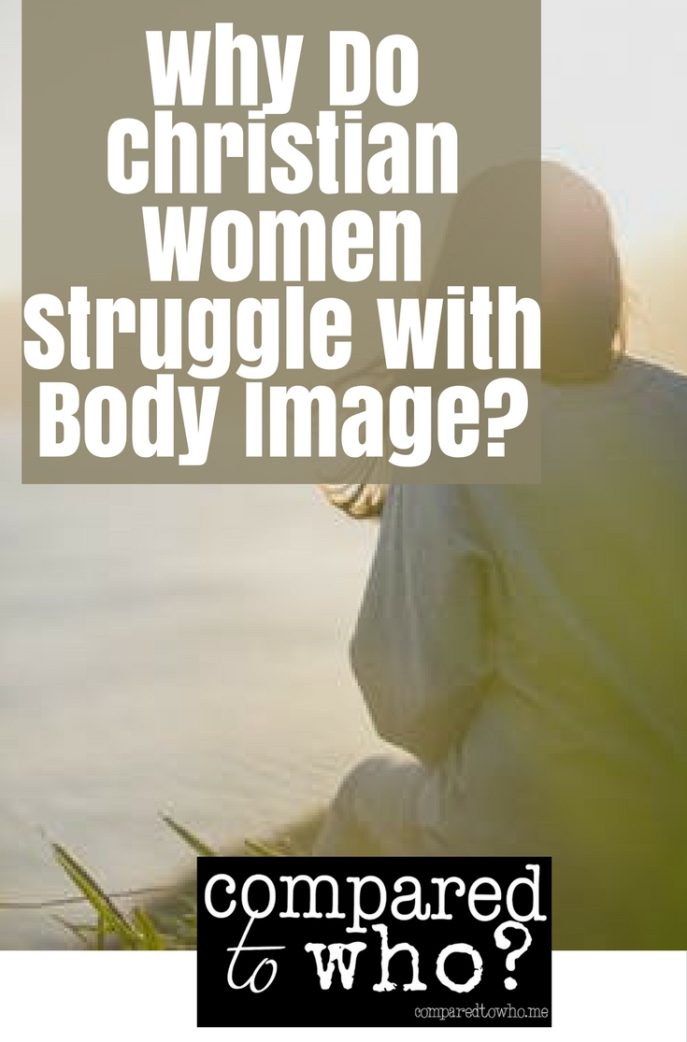 Today I'm wrestling with my calling.
Why can't I just be the body image feel good fairy? That would be fun. I could just show up at MOPS meetings and sprinkle everyone with cheery messages about how God made all women beautiful.
Yet I can't. He won't let me continue the enabling.
Most of us don't need to hear that we are beautiful, we need to hear that beauty isn't as important as we think it is. Most of us don't need to hear that we are God's masterpiece, instead we need to be reminded that we will find freedom to pursue God's purpose for our lives through ridding our hearts of the junk that keeps us from Him.
This feels difficult.
(Check out this book if you are curious about this alternative perspective on body image for Christian women!)
[mc4wp_form id= "4141"]