This is a guest post, "A Letter to God About My Body" is written by a new friend named Meg. There are so many good lines in here, I can't even pick one to quote for you. Just read it all. Every word. You won't regret it. -Heather
---
Dear God:
This has been a topic that I have definitely avoided writing about. But since I felt the urge during my time with you this morning, I know I must listen to the call. I knew it would come. And what better time than right now.
(She sits in her postpartum body and sips her coffee.)
So I chose to give you my body image issues for Lent this year. That is what I chose. Mainly because it is my biggest idol right now. I know you understand it. You know I have struggled with it since I was, eh I don't know … 12. But i'm most definitely struggling with it right now. Having a baby changes you. Having a baby changes ALL of baby mama.
This is the verse that stopped me dead in my tracks this morning.
"Now repent of your sins and turn to God, so that your sins may be wiped away. Then times of refreshment will come from the presence of the Lord, and he will again send you Jesus, your appointed Messiah." Acts 3:19-20
I realized this morning that I usually turn to myself (not you) when I start to struggle with my body. It goes something like this . . .
Ugh. I feel so gross.
I know God, I'm sorry. I need to give it to you.
Here.
(5 seconds elapse with a taste of relief resulting in feelings of euphoria and motivation.)
(Gets on Pinterest to look up new healthy recipes and simple quick workouts that can be done in between wiping bottoms and making food for a little boy that is going to refuse to eat it.)
The problem with this is I feed my issue. No there is nothing wrong with Pinterest or Youtube videos showing you how to do the perfect squat. What's wrong is me. I am the problem.
I need to get a new system. A new habit. Every time I idolize my body or food, instead of feeding that beast, I need to turn from it.
I tell myself I've already given it to you, my body image. But what I really do is extend my hand with it inside, and then, right before I hand it to you, I'm like, "Here. Okay. Give it back so I can fix myself."
I'm not really handing it over. I know all about what I'm supposed to do, how I'm supposed to stand, where I'm supposed to look. But I'm not completing my swing. I'm letting go right in the middle of my swing and turning back to the dugout. (Or my golf cart. Whatever.)
I'm not getting anywhere and it's driving me nuts.
I feed the idol.
I know when some people struggle with body image issues they turn their frown upside down and get motivated. "Eat clean. Burn fat."
There is nothing wrong with this. These things are literally so fun and are extremely helpful. But right now, in this moment they aren't good for ME.
It's all about the heart. If I know that I am struggling, I don't need to be on Pinterest or Youtube or continue watching PiYo infomercials on repeat. I need to stop and listen to what you are asking me to do. Or better yet, stop and do what I actually say i'm going to do and hand it over.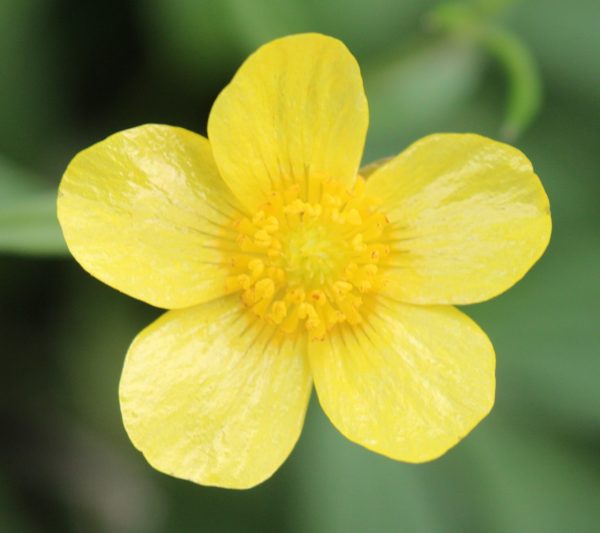 When I catch myself looking at my profile during the day, having thoughts of overindulging (I think about it before I do it.), having the urge to weigh myself, etc . . . I need to stop and hand it over right then and there and reroute. You showed me how to do this a while back:
Passing repetitive thought or behavior.
Catches self in the act.
Mind searches for favorite helpful verse.
Repeats it a few times.
Ok, good.
Now what was I working on?
Completely ignore the devil's attempts at getting me all jacked up on thoughts about myself. I need to combat those with scripture and then get my mind off of my issue. I need to stay busy when I'm not busy. Which is not often but it's enough to get me all bothered and feeling defeated throughout the day. I don't want to be followed around by these thoughts. I want to handle them. Be free of them.
I need to walk towards you when repetitive thoughts and behaviors strike–to stop hoping in the food I am eating, how I'm walking, squatting and stretching; how much milk mama cow is making and baking and really put my hope where I will have freedom.
And that hope is in YOU. Why would I settle with my ability to change my body when I have a God that can transform my mind, body and soul?
I believe you. I believe it when you say that you will wipe away these repetitive thoughts and behaviors if I turn to you. I trust that you are going to refresh my tired mind and soul if I will let you.
When I have the urge to feed my current idol through things that are generally good, i'm going to stop myself and come back to them later when I am strong enough to handle those good things. For now I must work hard and working hard looks a lot like discipline. The kind of discipline that applies scripture and learns to maintain it. The rest will follow.
---
Megan Gilley is a wife to Ben and mother of two sweet babies in Dallas, Texas. She is a stay-at-home mom who enjoys blogging about educational play with her rambunctious Peyton James, newest addition Annie Kate, and everything home making. Amongst these things is her love for Southern charm style and all things pretty. But once you get to know Meg you'll soon find that her most prized possession is undoubtedly her relationship with God through Jesus Christ. Follow her at elephantsandgold.com.